Self Heating Pads For Neck Pain Relief | Neck Wraps
Neck Traction - Cervical Traction > Self Heating Thermal Pad For Neck Pain Relief With 800 Gauss Magnets By JDOHS

Self Heating Thermal Pad For Neck Pain Relief With 800 Gauss Magnets By JDOHS



| | |
| --- | --- |
| Orig. Price: | $19.95 |
| Sale Price: | $12.95 |
| Availability: | in stock |
| Prod. Code: | JDS-Magnetic-Neck-Wrap |
---
Thermal Self Neck Heating Pad For Neck Pain And Stiffness With 800 Gauss Magnets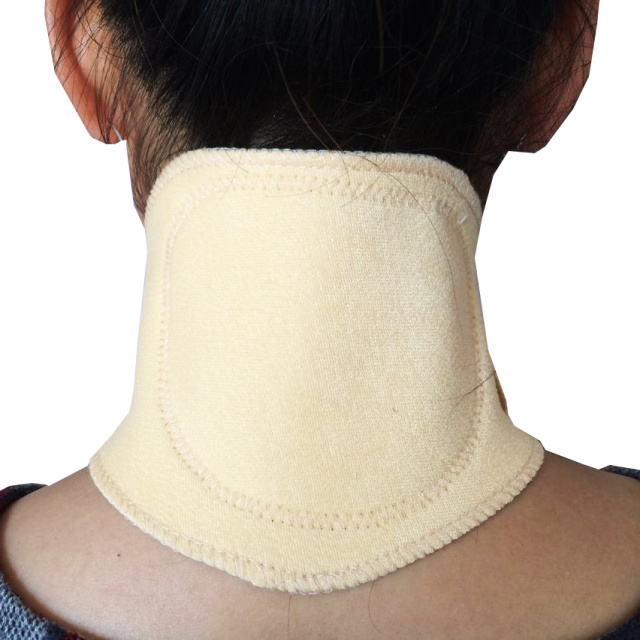 ---
Introducing The New, JDOHS Unique Thermal Self Heated Neck Pad With Magnetic Therapy Specially designed for Neck Pain Relief.
---
These Self Heating Neck Pads / Magnetic Neck Wraps are made up of 800 Gauss permanent magnets, and Tourmaline, which is a special heat sensitive natural material that can produce heat like a Far Infrared Neck Heating Pad without electricity. The Hot Neck Wrap provides deep, penetrating heat for people with neck pain issues. Our Neck Wrap Warmer with its Magnetic Therapy can effectively improve blood circulation, and enhance immunity.
---
The Magnetic Neck Wrap / Heating Pad For The Neck is also effective for Pain Relief associated with Tension, Fibromyalgia, Meningitis. It usually takes 5-20 minutes to feel the heat from the Self Heating Neck Pad and it may also fluctuate in temperature to provide cooling relief like an icy/hot feeling.
---
SELF-HEATING PAD — The Self Heating Neck Pad with tourmaline heats up automatically as needed. It works With dual thermoelectric and piezoelectric effect.

FORMS A MAGNETIC FIELD — The Magnets in the Heating Pad For Your Neck creates a magnetic field that resonates with human body and produces natural far infrared heat.

EFFECTIVE IMPROVEMENTS — The Wrap On Neck effectively improves blood circulation, promotes metabolism, clears the meridians and enhances immunity.

APPLICATIONS — The Heating Pad On Neck is Applicable to bone hyperplasia, neck pain, joint pain and other symptoms of hyperthermia therapy, etc

FITTING SIZE — The Self Heating Neck Wrap will fit a 13-19" neck with elastic velcro strap. It will fit very snugly after unit stretches to the proper size.

Bonus — The Tourmaline Magnets Also Help Relieve Stress & Increases Mental Alertness.
---
Place the wide part of the wrap to the back of the neck and tighten to the desired tension. The tension created by the neck wrap will lighten with use. However, those with a thyroid condition or that have a problem wearing clothes that are tight around the neck may experience discomfort. If you experience a sensation of being uncomfortable created by the tightness around your neck area, you may find it helpful to fasten the strap at the base of the neck.
---
This Fantastic Neck Wrap which Incorporates all of these features is Great for work and/or while sitting at a desk.

We are confident that this is the Best Heating Pad For Neck Pain at the price you are paying.
---
Where to Buy this Awesome Neck Heating Pad? Right Here From Our Very Limited Stock!
---