| | |
| --- | --- |
| Orig. Price: | $2,045.00 |
| Sale Price: | $1,795.00 |
| Availability: | Out Of Stock |
| Prod. Code: | IOH 200 |

Invacare Homefill Oxygen System Model IOH 200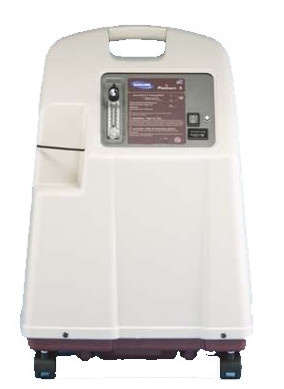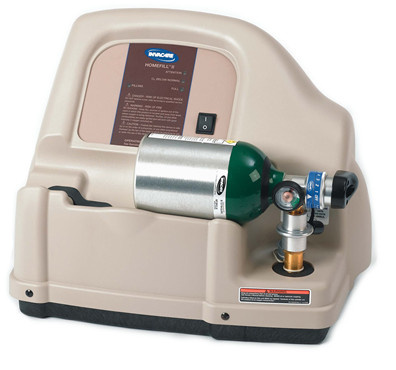 Product Description:
It's time to get serious about your travel oxygen needs and step up to the Invacare Homefill System. Engineered with you in mind, the system allows for not only home use through the oxygen concentrator, but a quality fill at home compressor for your travel needs. Each element of the Invacare Homefill Oxygen System is designed to provide a long lasting quality to your oxygen requirements, with simple to use components that work seamlessly in conjunction with each other. Your Invacare Homefill system used or brand new will allow you a new level of mobility not only in your home, but your surroundings as well. The Invacare Homefill Oxygen filling system is comprised of four distinct elements that work together to make breathing easy as you go about your day. The condenser draws and replenished air in your home to prescription levels, while the matching compressor delicately and accurately fills your travel cylinders. The cylinders themselves are constructed of high quality and durable surgical grade steel. To organize and store your components, a Homefill stand is available for condensed availability within the home. The Homefill oxygen concentrator is built to last 40% longer than previous platinum models, reducing the need for frequent maintenance. Available in both the SensO2 or standard models, it is the only dual design Invacare Homefill Concentrator with the compatibility for the Homefill II home oxygen system. Running with a whisper quiet cycling due to the spring-filled compressor, your Invacare Homefill Concentrator, model # IRC5LXO2,
Product Features:
Easy to use side filter access and top handle for simple adjustment.

The system diagnostics allow for ease of use through only four cabinet screws.

The 5 liter unit's built-in oxygen sensing system alerts you to O2 levels. For added peace of mind, your Invacare Concentrator has an attached 5 year warranty against defects and malfunctions so you can rest assured you have the backing and protection of a reliable home oxygen concentrator.
Engineered for reliable use with durable construction, your Invacare Homefill Compressor is just as simple to use.
Designed to run off 120V 2 amps power, it draws only 200 watts during use. With a safety rated 14-21 psi, you have no worries for 'slipped' fills, and the comfortable 0-3 lpm output ensures a quality and complete fill every time. The system is designed to fill three separate sizes; 4ml, 6ml, and 9ml, taking anywhere from only 55 minutes to two hours. Paired with the Homefill stand and specially designed oxygen cylinders, your need to have pre-filled home delivery O2 has become an annoyance of the past.
Product Status: Professionally Refurbished to New condition
Warranty: 90 day Repair or Replace Warranty
What you Receive:
Invacare Compressor Model #IOH 200
Invacare Oxygen concentrator model # IRC5LX, IRC5LXO2,
Invacare Homefill stand model #IOH 250
Start your new life of mobility today by ordering your Invacare Homefill II system today.