| | |
| --- | --- |
| Price: | $395.00 |
| Availability: | This product is back-ordered; it is unavailable for ordering at this time please come back or continue shopping. |
| Prod. Code: | IRC5LXO2 |
Invacare Homefill Concentrator Model # IRC5LXO2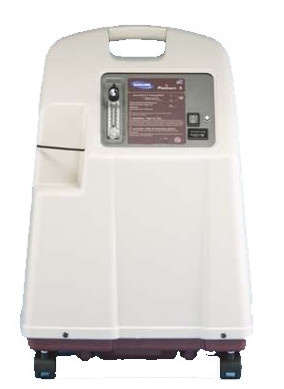 The Invacare Oxygen concentrator can be used with or without the invacare homefill system
Your health should be the most important focus in your life, and to achieve the most benefit from your medical requirements you need to utilize the best tools at your disposal. The Invacare Homefill Concentrator is the pinnacle of home oxygen concentrators for sale on the market today, designed with durability for long lasting and reliable use.
Homefill oxygen concentrators are engineered to last 40% longer than previous platinum models, reducing the need for frequent maintenance. Available in both the SensO2 or standard models, it is the only dual design Invacare Homefill Concentrator with the compatibility for the Homefill II home oxygen system.
Running with a whisper quiet cycling due to the spring-filled compressor, your Invacare Homefill Concentrator, model #IRC5LXO2, features an easy to use side filter access and top handle for simple adjustment. The system diagnostics allow for ease of use through only four cabinet screws.
Working in conjunction with the Homefill stand, compressor, and specialized oxygen cylinders, your Invacare Homefill Concentrator will arrive with all the tubing needed for a quick assembly. The 5 liter per minute unit's built-in oxygen sensing system alerts you to O2 levels. For added peace of mind, your Invacare Concentrator has an attached 90 day warranty against defects and malfunctions so you can rest assured you have the backing and protection of a reliable home oxygen concentrator. Professionally refurbished to new condition with a 90 day repair or replace warranty.